Posture Therapy in Singapore
Maintaining a good posture is more than just standing and sitting straight. It can prevent various health problems such as joint pains and headaches, as well as avoid the occurrence of musculoskeletal injuries.
Posture refers to the attitude your body assumes when supporting a level of muscular activity (movement) or a result of various muscles working together to establish stability (immobile). Our specialists in Singapore have worked with many patients to correct their posture through physical therapy. However, we advise performing a posture analysis to accurately determine the appropriate physio treatment.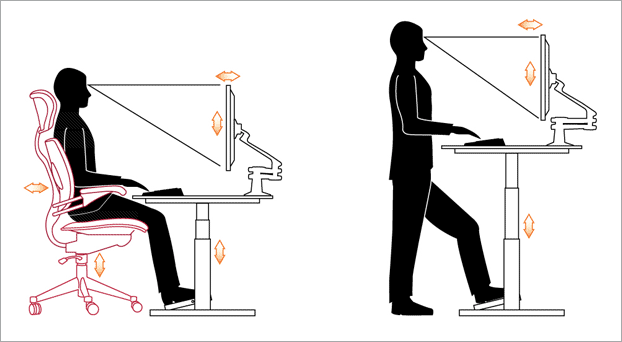 What Does Posture Analysis Entail?
Posture analysis or Postural Ergonomics Assessment enables you to understand the overall alignment of your body and how effectively your body can hold itself when stationary or moving. The analysis is done to sieve out any abnormalities in the way one moves or functions. Those who require physiotherapy post surgery may also undergo an assessment to ensure the health of their posture after an operation.
There are various methods to assess one's posture. They include:
Static observation (the body when not in motion) – these include an anterior (front), posterior (back) and lateral (sides) analysis, as well as an assessment against a posture grid
Dynamic observation (the body in motion) – these can include, but are not limited to, movements in the neck, shoulder, spine and hip
Specific tests for a particular region of the body
Resisted movements
How Can Posture Affect Your Health & Body?
Bad posture can be a cause or a result of various physical issues such as:
Inflexible joints
Neck, shoulder and backaches
Increased spinal pressure resulting in more injuries and degeneration
Breathing difficulties
Indigestion
How Can You Correct Your Posture?
One of the first steps to correct your posture is to be aware of it. A posture analysis allows you to have a comprehensive understanding of your posture and the various underlying concerns that require attention. Your physiotherapist will then advise you on the best treatment. These may include various physiotherapy interventions such as:
Joint mobilisation/manipulation
Postural retraining through exercise
Speak to our therapists in Singapore to find out more about your posture health. We provide a tailored approach when it comes to therapy. Book an appointment for a posture analysis today!
In STOTTS Pilates, the normal curve of the spine describes a normal curve convex forward in the neck (cervical region) and lower back (lumbar region), and convex backward in the upper back (thoracic region).  An imaginary plumb line from the floor to the head, is often used to assess for an ideal posture
Observing the plumb line from the side of the body, the line should be slightly anterior to the ankle (lateral malleolus), moving up slightly anteriorly to the midline of the knee, passing approximately through the hip joint (greater trochanter) of the thigh bone (femur), and passing midway through the trunk reaching through the shoulder joint and bodies of the neck (cervical bone), ending at the crown of the head through ear lobe.
The posture is also assessed anteriorly and posteriorly to note for any inward or outward rotation of the feet and lower extremities, rotation or hiking of the pelvis, winging of the scapula and tilting or rotation  of the head.