Post Operative Physiotherapy
Upon the completion of your surgery, you will require physical therapy to ensure a healthy and successful outcome. There are no shortcuts on the road to recovery. An appropriate physio care treatment, prescribed and supervised by a physiotherapist, takes time but it is vital to avoid any post operative complications.
Physiotherapy is highly recommended for patients who have undergone the following surgeries: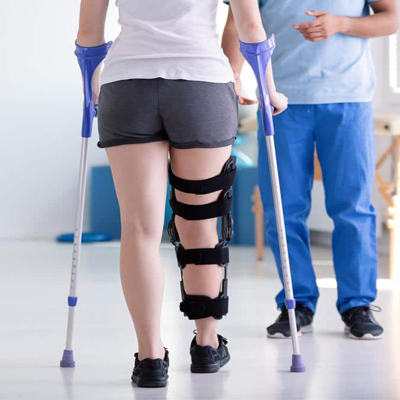 Why Is Post Surgery Physiotherapy Important?
Lack of movement after an operation can cause a loss of function and muscle weaknesses, inhibiting the quick healing of the soft tissues. Post surgery rehabilitation restores your range of motion, strength and stability, so that you may return to your normal routine as quickly as possible.
Post surgical physiotherapy also helps in managing pain and limiting/eliminating your dependency on painkillers. Other benefits of physio care after your surgery include:
Improve blood circulation
Improve posture
Ease swelling
Reduce scar tissue formation
In the hospital, you will be provided with simple exercises to minimise complications such as chest infection or blood clots (DVTs). You may even be prescribed some early strengthening or range of motion exercises. Once discharged, regular follow up is required to monitor your progress.
After surgery, you will certainly require exercise progression to fully regain your strength, flexibility and function. Consulting a physiotherapist experienced in post operative rehabilitation is vital.
What Are Some Post Surgery Physiotherapy Treatments?
Some of the treatments we recommend our patients include:
Manual Lymphatic Drainage
Clinical Pilates
Progressive Strengthening Exercises
Shockwave Therapy
Click on the links below to learn more!
At Rapid Physiocare, we are happy to assist you in your post operative care. Our physiotherapists are familiar with the treatment protocols prescribed by most Orthopaedic Surgeons. We will happily liaise with your surgeon to determine any specific requirements based on your surgery. Book an appointment today!
Here are some of our recommended treatments