Home Care Physiotherapy & Caregiver Training In Singapore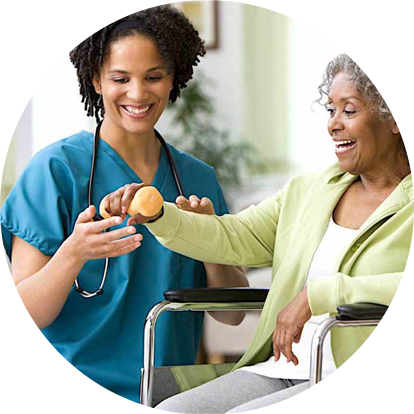 There will be times when our loved ones need to be cared for at home, whether for a temporary period, or for the long term. Rapid Physiocare provides a comprehensive range of quality and affordable home care services delivered by our team of experienced physiotherapists, occupational therapists, and speech therapists in the comfort and privacy of your own home in Singapore.
Homecare Physiotherapy Programme
Caregivers must have practical skills and knowledge to provide care for their loved ones at home. Rapid Physiocare offers home care training for caregivers including foreign domestic workers, children with elderly grandparents and more.
Our Homecare Physiotherapy programme in Singapore provides a well-maintained range of professional care coordinators who are able to determine the situation and connect with patients likewise. We ensure that our caregivers offer appropriate services that can serve the needs of individuals who may need them for any period of time at home. By providing rigorous and thorough training to our physiotherapists, we remain well-versed in attending to the requirements of individuals based on their situation as well as environment.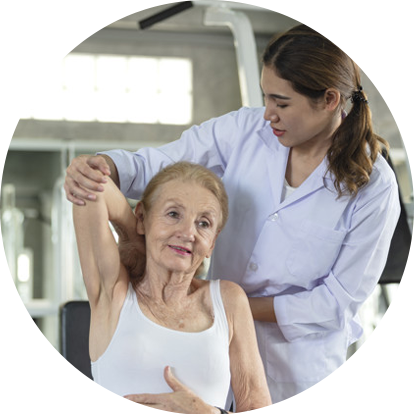 Seek Home Care Physiotherapy & Rehabilitation Support
Our safe home scheme is suitable for elderly persons who may be residing alone and need additional support as well. By connecting with our team of physiotherapists, you'll have a peace of mind knowing that your loved ones are properly cared for at home. Reach out to us at enquiries@rapidphysiocare.com or call +65 6904 4900 for more information.
Beyond our home care services in Singapore, Rapid Physiocare also offers a wide range of treatment options for various conditions such as musculoskeletal injuries and low back pain. Get in touch to see how our team may be able to help. Learn more about our expertise and services here.